Savannah Momentum Builders – Logo Package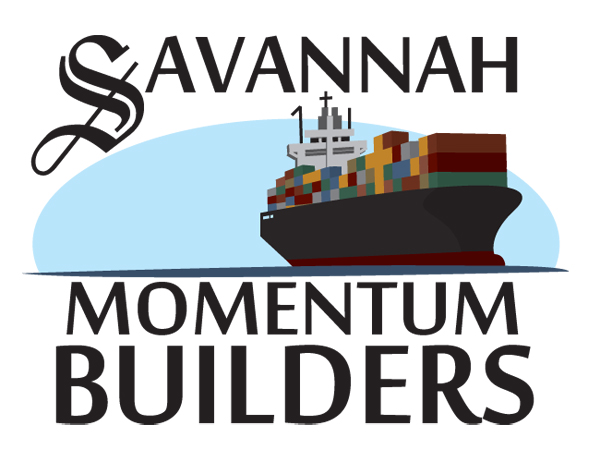 Savannah Momentum Builders was formed as an association of Christian businesses with the idea of serving like a Chamber of Commerce for Christian run organizations. They asked me to create a logo for their organization. The ideas that the design had to communicate are Christian, Business, Savannah, and Momentum.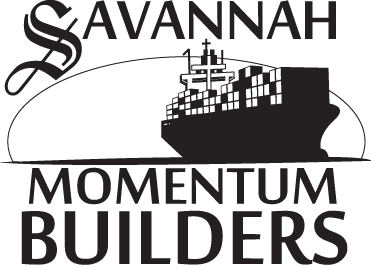 Savannah is a major port city. Cargo container ships enter the Savannah River every day, bringing goods from all over the world. This image seemed the perfect subject for the logo design. Cargo ships move forward (Momentum). They are all about business, they definitely look like "Savannah," and they also contain a lot of construction materials, so we even got the "Builders" part of the name in the design. When designing this ship, I looked for ways to incorporate basic cross shapes into the ship. Three made the final design. This covers the "Christian" part of the organization. Finally, for an extra "Savannah" styling, the "S" in "Savannah" was changed to a fancier, more historic-looking font style.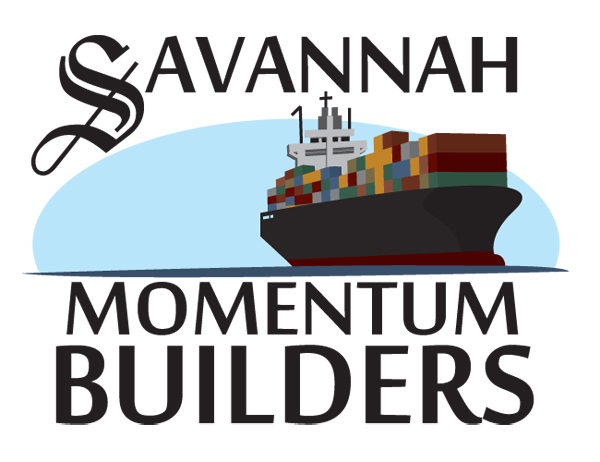 Generally with logos, I start the design in pure black and white silhouette, and once the design works well in this format, I add color. This logo is more illustrative than typical logos, so I was more liberal with the number of colors used in the final design.

When the design was approved by the client, I proceeded to create the full logo package, which includes the black and white version, full color version, and the logo on a dark background. This project also had two formats of the logo design, which I called "box" and "horizontal." The box format is the format I initially created the logo in. The horizontal format is more optimized for letterhead, website headers, and any place in which a horizontal format logo is beneficial.
The client received all six versions of the logo in multiple file formats, both raster and vector. This way, I ensured that the client would always have the right file for whatever need they might have in the future.